Setting up projects for success.
Welcome to Initiate.
Our mission is to offer clients an alternative to traditional project management services by introducing high quality initiation and delivery coaching products to the market. We are passionate about growing capability in our clients: so that they are not only setup to deliver successful change: but are left with new skills and confidence to deliver future projects after working with us.
---
Our approach
How we do this?
We focus on supporting our clients to get the first step of the project management lifecycle right: Initiate. It is during this step where the purpose of the project, scope, resources and budget and delivery plans required to deliver successful outcomes are set

Our portfolio, programme and project management products take the 'best' of industry standard delivery methodologies and have been adapted to work in the context of delivering policy or operational change across diverse stakeholder groups

We adopt a 'co-delivery' model with our clients; teaching programme and project management skills and sharing tools as we go. We know that the job of delivering change that has positive outcomes for the future of Aotearoa is bigger than us. So, our products are designed to 'grow the village' of those that can do change well.
Our products
Initiate has a strategic yet pragmatic approach, which means that we develop well thought out plans with you and deliver them effectively and efficiently. We listen, to understand your context, and the constraints and opportunities for delivering change. From this we tailor our services to meet your needs.We offer five products to set your projects up for success.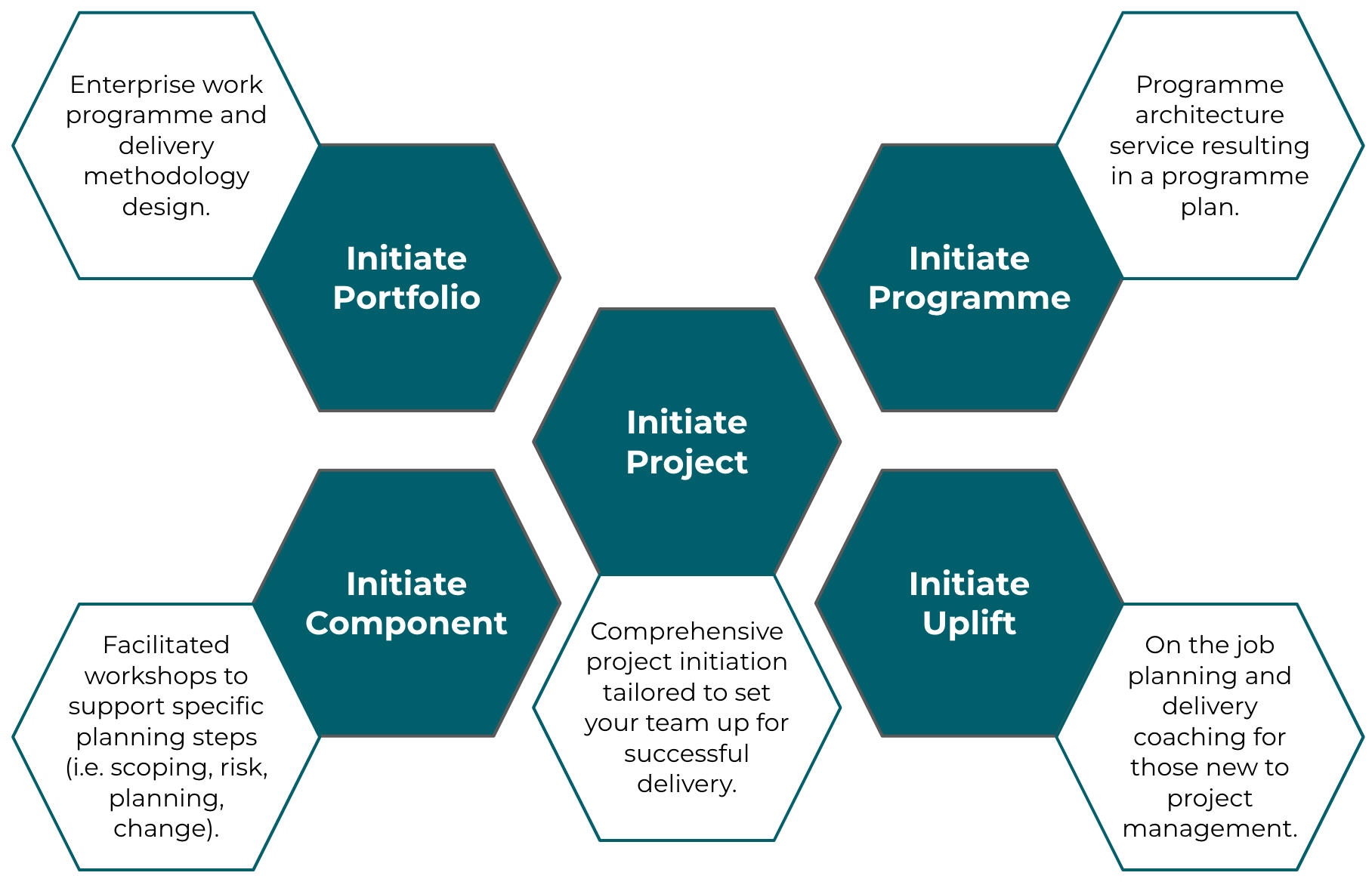 Jodine Lee
Director
Prior to setting up Initiate, Jodine spent two years setting up a business consulting practice at Fingo, leading the delivery of technology and business consulting engagements to clients at the Social Wellbeing Agency, Ministry of Social Development, New Zealand Qualifications Authority, Education Review Office, Local Government New Zealand and Aroturiki Tamariki.Jodine's core skill set is in the portfolio and programme delivery. She learned the craft of project management in Project Management Offices in London; bringing the disciplines she applied back to New Zealand. Since then, she has established a reputation for successfully adapting delivery methodologies into the delivery of projects, programmes and strategies in the social sector. She also led a business projects team which delivered projects worth $24 million per annum into Systems Operations for Transpower.Jodine is particularly passionate about enabling cross-agency initiatives to deliver value. In 2006, she was recognized by the New Zealand Police with a Bronze Merit Award for her outstanding effort in standing up the Family Safety Team initiative. She enjoys, and is successful at bringing people and concepts together, both in the public sector and community as a former president of Johnsonville Plunket.
---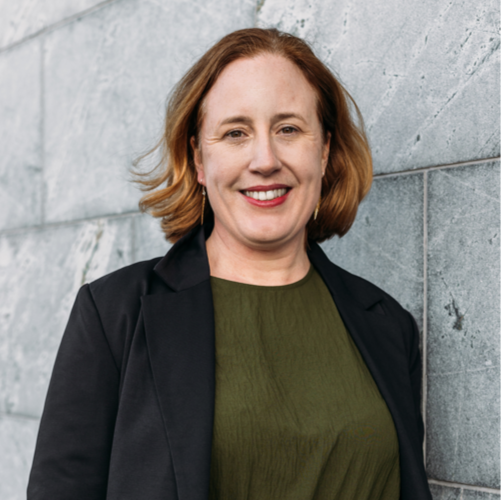 Sarah Polaschek
Director
Sarah started her working life as a tax accountant at Deloitte, working on tax policy and developing tax products for New Zealand clients. She then moved to the United Kingdom, where she had her first experience of working in large scale project teams: delivering change initiatives across Virgin Retail Incorporated.Returning to New Zealand, Sarah has focussed her career on working in leadership roles in central and local government. She developed a particular interest in the relationships between central government, local government, and iwi and how to improve these for a more prosperous and resilient Aotearoa. As part of her role as a Partnership Director at the Department of Internal Affairs, she was involved in the Caring for Communities Covid 19 initiatives between local government and iwi to assist communities to recover from the economic impact of Covid 19. From there, she went on to be involved in the establishment of the Future for Local Government Review and joined the team as the Deputy Executive Director.Sarah is passionate about leadership and coaching teams to achieve results. A former representative for the NZ Water Polo Women's team, she has held roles in a voluntary capacity on the New Zealand Water Polo Board and as the Chair of Wellington Water Polo.Sarah is an experienced and respected leader; with a proven track record of leading teams to solve complex problems and provide high quality advice. She set up Initiate to focus on developing a business that will achieve results for customers as well as providing inspiring and flexible work options for high-performing individuals.
---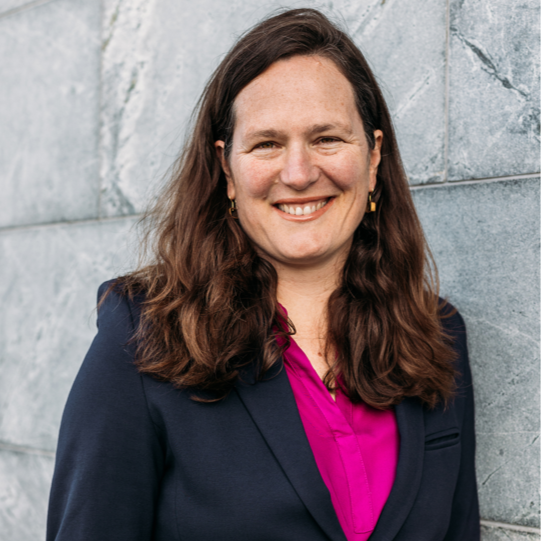 Contact us
Please feel free to reach out to us through the contact form below, and our team will be happy to assist you.